You are here | Information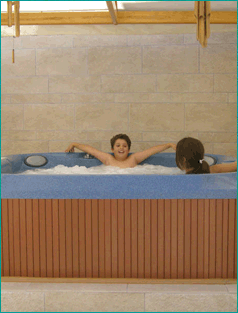 Popi and Paris welcome you in SWEET HOME and our beautiful Santorini!

Our rooms are big and comfortable, they are recently renewed and they fill all regulations of GREEK TOURISTIC ORGANISATION, they all have bathroom, television, A/C and cooker in order to make your stay prettier. They also have balconies and space in the courtyard in order to relax but most important we provide you, cleanness and quietness. Also in our courtyard exists JACOUZI - SPA which you can use from 10:00 in the morning up to 21:00 in order to have a unique relaxing and sensual massage.

The distance from the centre city is 1km, about 10 to 15 minutes on foot, the walk to the centre and the night life is not dangerous because there is a foot walk which lights up in the evening. The bus station is 200m distance. You can go to any destination you want because we are in the middle of island and the access at any point is easy and fast. The nearest beach, is 2km away and the longest one is 12km. The harbour is in 10km and the airport in 6km.

Also in 200m from us, exist family taverns, tourist offices, rented motorbikes and cars, supermarket, pizzeria, grill, oven, sweets stores and internet spots. For anything you want to learn we are always in your disposal.

You we wished happy holidays!
How to get here
Flying from Athens:
Olympic Airlines: (+30) 210 9666666
El.Venizelos: (+30) 210 3530000

By Ferry from the port of Piraeus
Piraeus port telephone::
(+30) 210 4226000-4,
(+30) 210 4511310-17

Useful telephones
Airport: (+30) 22860 28405
Port: (+30) 22860 22239
Police: (+30) 22860 22659
Health center: (+30) 22860 23123
Bus station: (+30) 22860 25404